MIAMI ROOFING CONTRACTORS
Want the Right Roof? Get the Right Roofing Contractor!
Want the right roof? Get the right roofing contractor! At Roof Associates, Inc. we will inspect and evaluate your roof and structure (or plans) and specify the proper roof for you. Then, we will submit your roofing system for bid to the roofers in your area who specialized in these types of systems.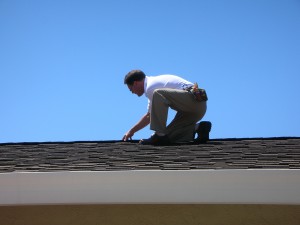 At Roof Associates, Inc. (RAI), our primary focus is the improvement of your roof's quality and life cycle by providing knowledge and expertise of all areas of roofing. RAI clients are entitled to a dedicated, experienced consultant who will survey, inspect, maintain and oversee your roof. To our clients we have proven to be a valued partner in helping to anticipate future needs by providing our independent, unbiased advice and recommendations.
RAI, was founded on the principle that our most valuable asset is our client. Each project or maintenance plan is customized to our client's specific needs. At RAI, we under promise and over deliver to every client, large or small.
Call Us First!
When flipping through the phone book or combing Google results to find roofing contractors there is something very important that gets overlooked-YOUR ROOF!
Roofing contractors have very specific specialties and niches and it is important to know what roofing contractors are best suited to help you. We have relationships with hundreds of roofing contractors throughout the State of Florida. We are equipped and prepared to examine your roof, determine what specification will be best for your structure and help you get your bid out to all the right roofing contractors.
"Not all roofs are created equal"
We offer extensive expertise in all areas of roofing including: